Exceptionally Beautiful Wedding Hair and Makeup Services in NYC
Are you in NYC and the tri-state area and looking for a wedding makeup artist or hair stylist? Our team of talented professionals can help add beauty and elegance to your wedding day. We will closely work with you to ensure you and your bridal party look your very best.
Taylor Rose Beauty is known for being with you every step of the way during your wedding planning process. Having worked hundreds of weddings, we know what needs to be done to make the planning stress free. We take the time to have a consultation and send out a wedding questionnaire to better understand each bride's goals for her special day.
Everyone likes their hair and makeup differently, so we go the extra mile, to hand select which stylist would be the best fit for not only you but your entire bridal party as well! To perfectly execute your vision for your wedding day, we take the time during our bridal trials to fully understand and master the look you are trying to achieve. We want you to feel comfortable with your styling team, as if we've been lifelong friends. This is such a special day and we do everything we can to make sure it as memorable as if it was our very own!
What Services Do We Offer?
We are professional and experienced hairstylists and makeup artists who offer onsite services. Whether you are getting ready in a hotel room, your bathroom, or even your living room, we give a spa like treatment no matter what. Taylor Rose Beauty not only brings fun energy, but the best products to make you feel luxurious while enhancing your natural beauty!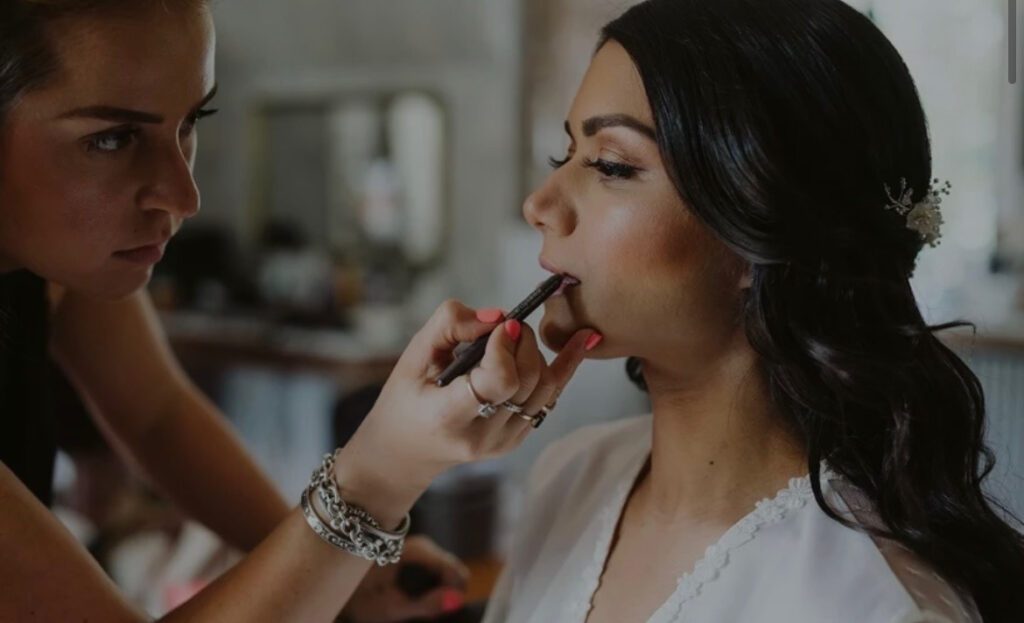 Book Our Team for your Destination Wedding
With several destination weddings, including weddings all over NYC and the tri-state area under our belts, the professionals at Taylor Rose Beauty are highly qualified and experienced. Wherever your dream wedding may be, Taylor Rose Beauty is organized and professional. We understand how things can change in the blink of an eye so we are easily equipped to working in any given situation no matter the location. Our stylists are hired to bring your bridal vision to life, and that is exactly what we'll do!
Why Choose Us?
Treat your bridesmaids to the makeover of a lifetime! We provide luxury bridal makeup that follows the latest trends as well as classic bridal styles. It may be your special day, but our hair and makeup services for brides and bridesmaids makes it a memorable occasion for everyone involved.